Italian Language Classes in Worcester, MA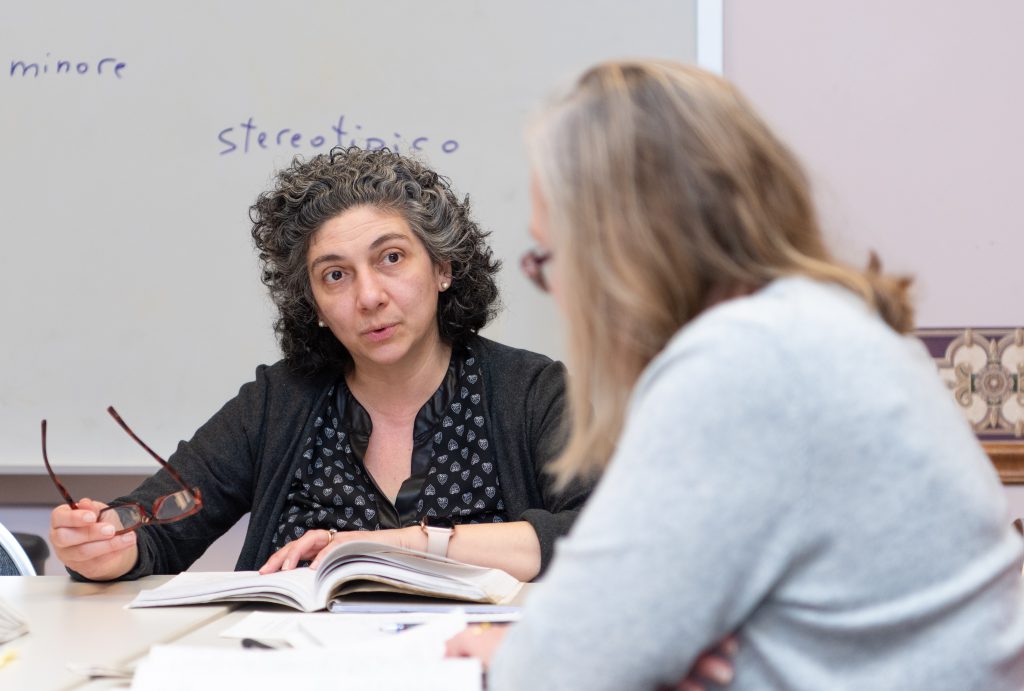 Learn from a professional native Italian instructor in Worcester
Whether it's to enrich your travel experiences or to communicate with your in-laws, you can learn a new language and culture in a fun, small-group setting.
Knowledgeable native Italian instructor.
Small class sizes in a spacious classroom.
Adult and children's classes available.
Courses from beginner to advanced levels.
Meets weekly (see schedule).
Classes are held in the Our Lady of Loreto Parish Center (behind the church), 33 Massasoit Rd., Worcester, MA.
---
Private/semi-private lessons are also available – please contact Antonella.
---
Contact us for information.
Class Schedule:
Beginners – Monday, 6:00 pm
Intermediate – Wednesday, 6:00 pm
Advanced – Thursday, 6:30 pm
Children and Youth classes – (please inquire)
Private lessons are also available
Class Fees
All classes are $250 per 10-week course, not including cost of book (approximately $20).