Italian Language Classes in Worcester, MA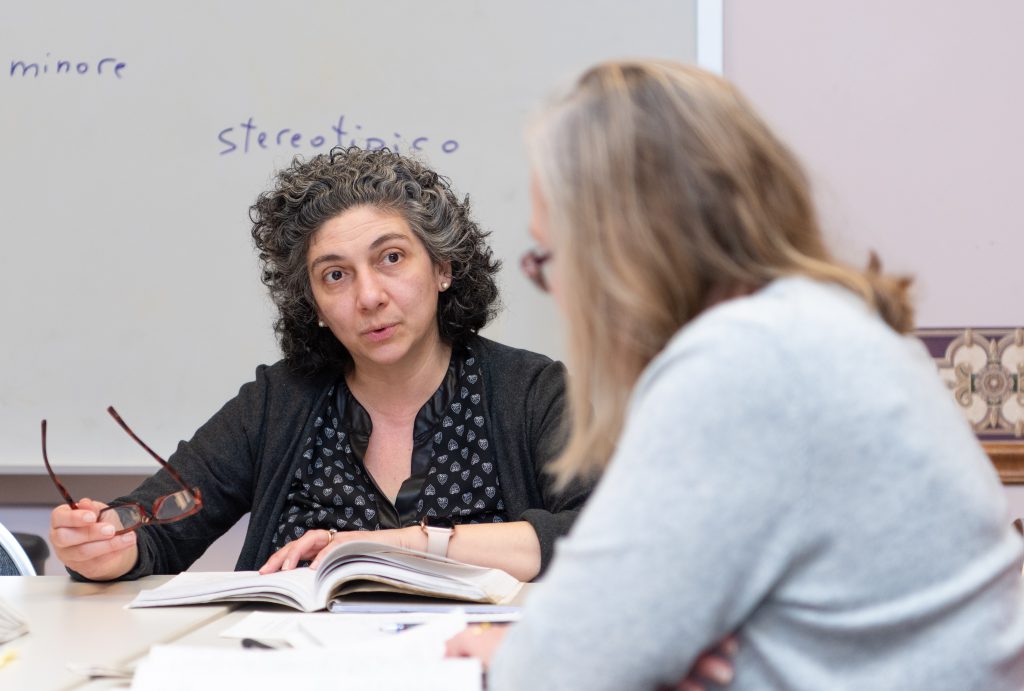 Learn from a professional native Italian instructor in Worcester
Whether it's to enrich your travel experiences or to communicate with your in-laws, you can learn a new language and culture in a fun, small-group setting.
Knowledgeable native Italian instructor.
Small class sizes in a spacious classroom.
Adult and children's classes available.
10-week courses from beginner to advanced levels.
Meets weekly (see schedule).
Cost is $250 for ten week classes.
Classes are held in the Our Lady of Loreto Parish Center (behind the church), 33 Massasoit Rd., Worcester, MA.
---
Private/semi-private lessons are also available – please contact Antonella.
---
Contact Us for Information or Registration
Class Schedule:
Beginners Level 1 – Monday, 6:00 pm
Beginners Level 2 – Monday, 7:00 pm
Intermediate – Wednesday, 6:00 pm
Advanced – Thursday, 6:30 pm
Children and Youth classes – Saturday (please inquire)
Private lessons are also available